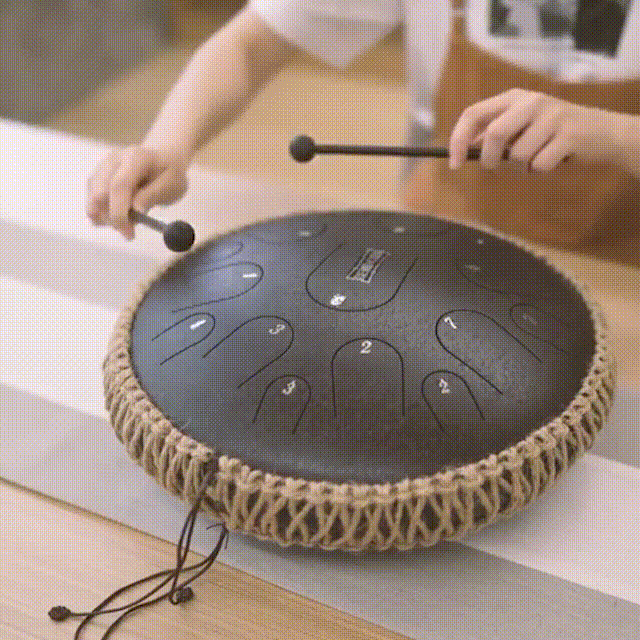 Perfect for yoga, meditation and stress relief.And easy to learn.
Throughout the world, yoga and rescue centers have begun to use elements of sound meditation. Sound and vibration induce a state of relaxation perfect for deep meditation and creative thinking.
The calming nature of the drum makes it perfect for use after a day of hard work, or a week of stress. The type of instrument we make is often associated with an area of interest where music and wellness meet. We believe that music is, among other things, a means to heal the soul and we are always happy when we learn that the Hang Drum is used for music therapy applications or even just for the pursuit of personal well-being. However, we like to emphasize that we do not attribute any "metaphysical" properties to the instrument itself: everyone can get different benefits and satisfactions according to their own sensibility.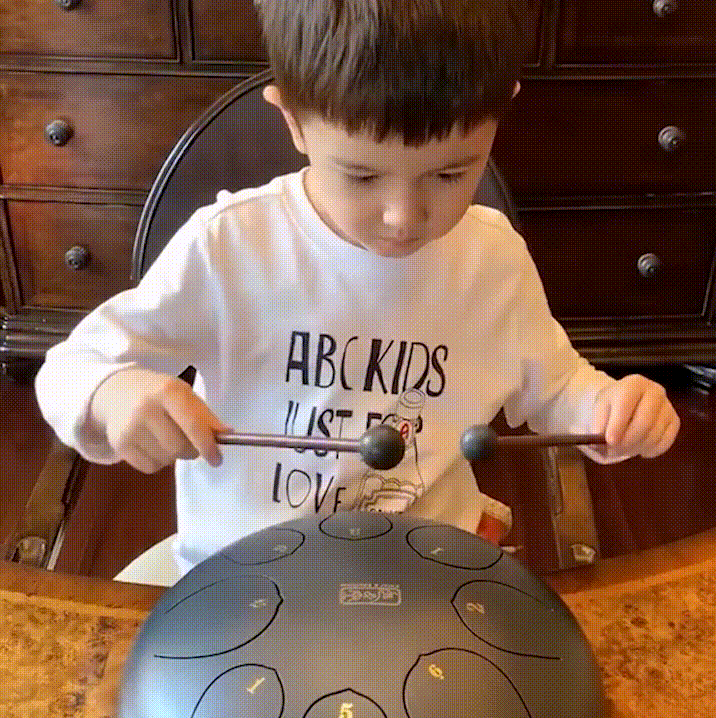 CHARACTERISTICS
Dimensions: 40cm×40cm×18cm
Material: A class fine copper
Number of notes: 14
Scale: Natural C tone
Tuning in 432 Hz only.